Slide Background
Experience The Power Of Interactive Digital Marketing Instore
Moojic TV combines the power and relevance of in-store tv with the personalization
of digital marketing to improve brand awareness and drive sales
Experience The Power Of Interactive
Digital Marketing Instore
Moojic TV combines the power and relevance of in-store tv with the personalization
of digital marketing to improve brand awareness and drive sales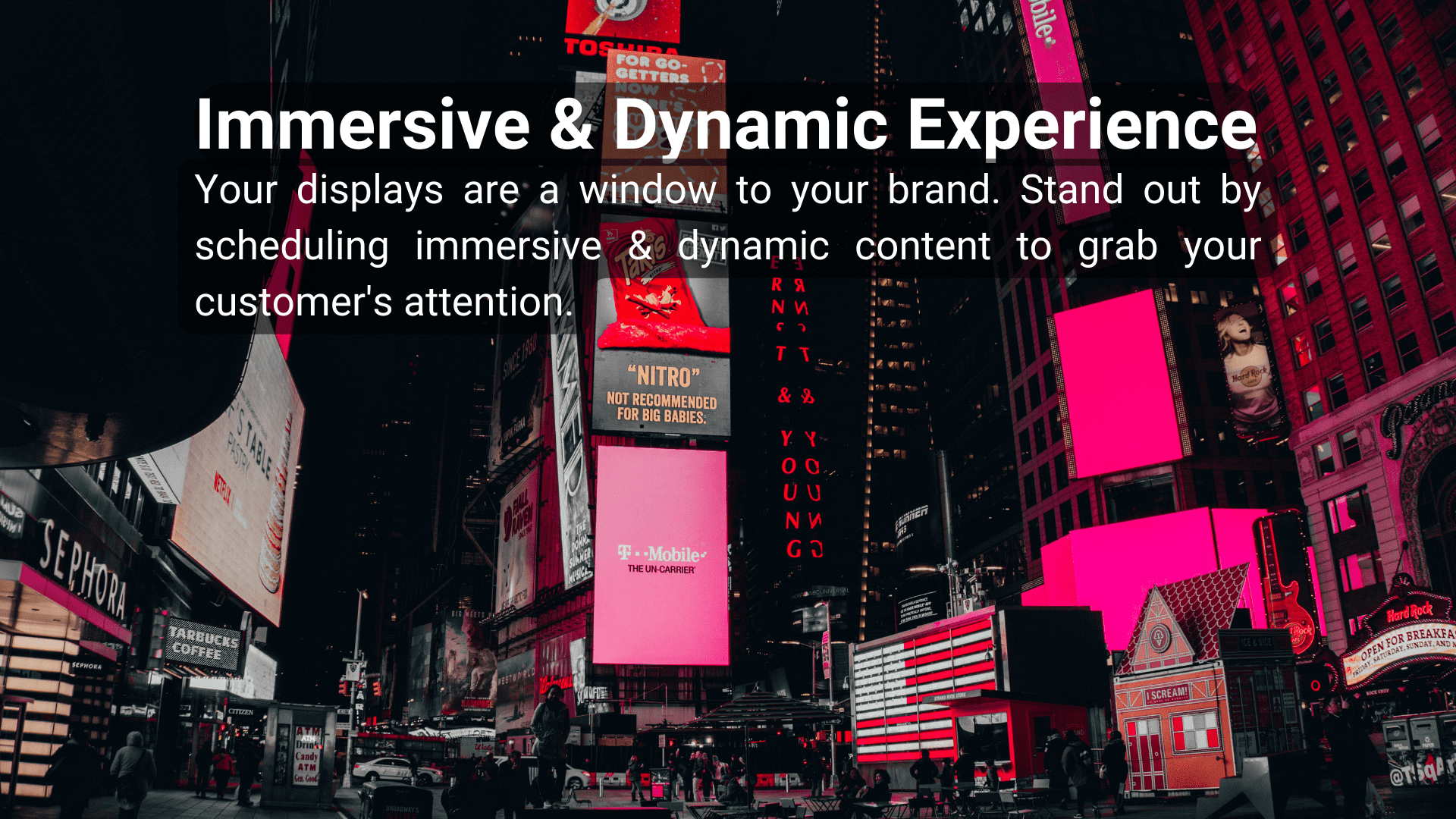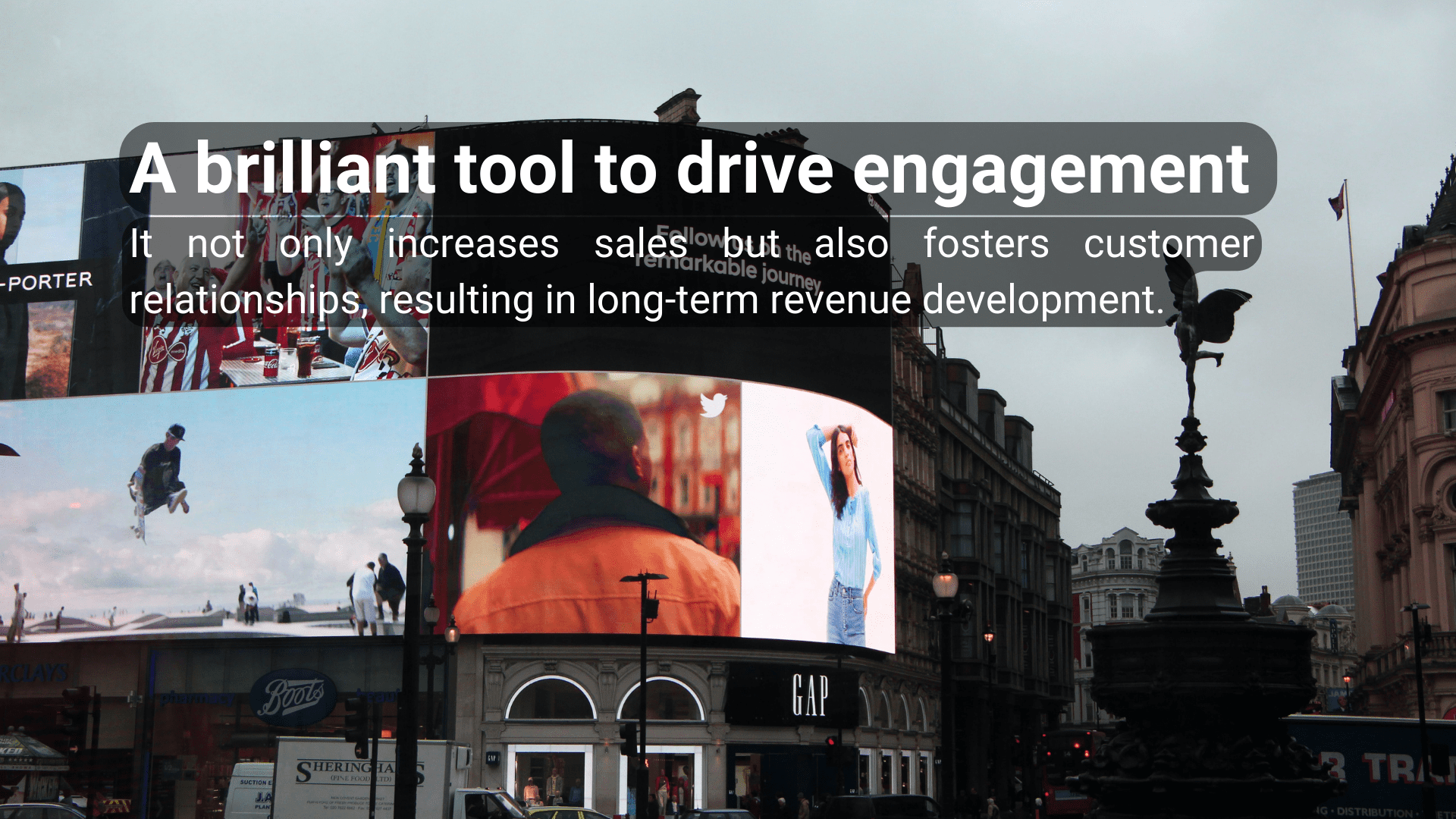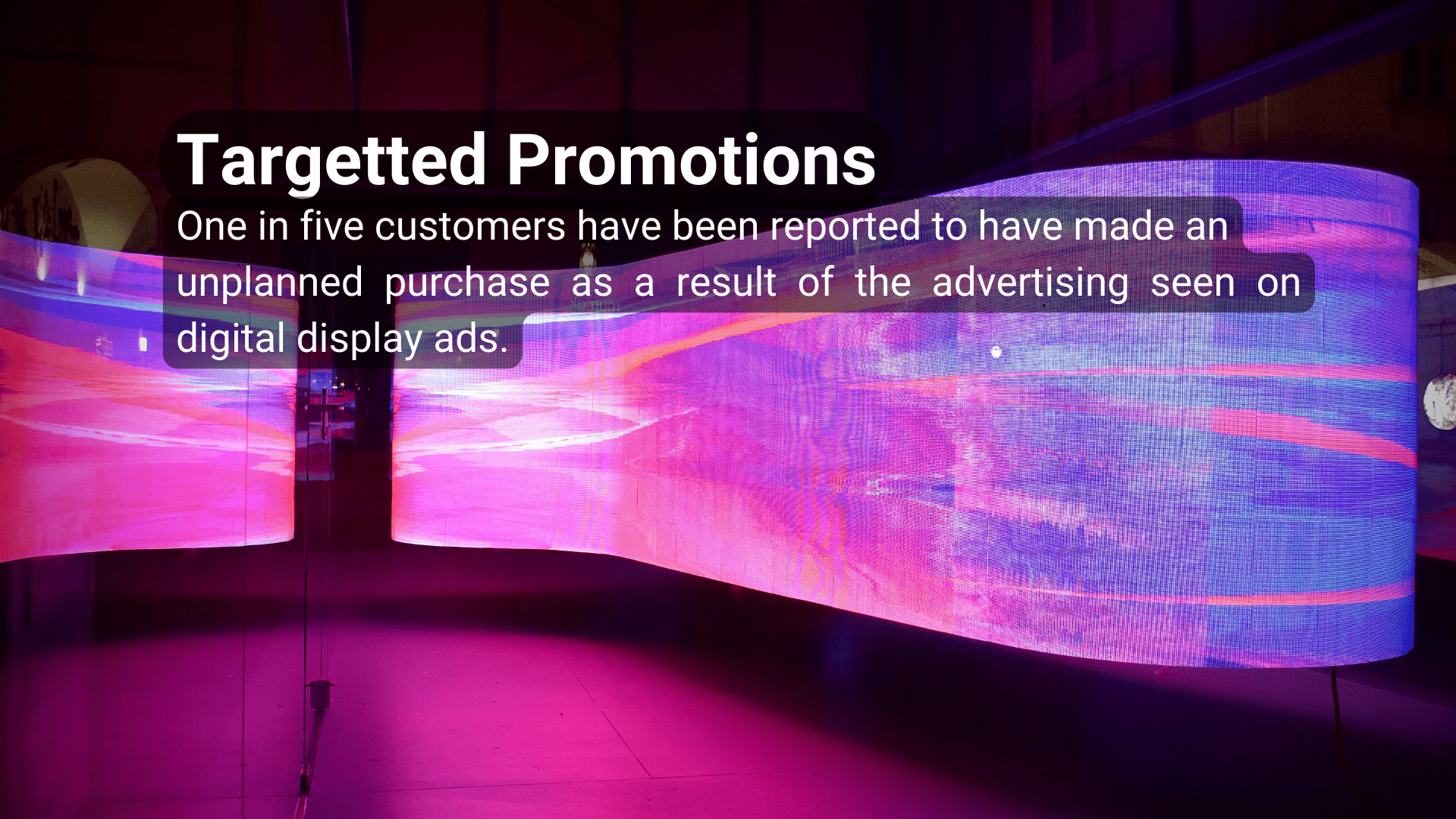 Interactive Digital Signage
Moojic is a technology company with a focus on improving the instore customer experience of our brand partners by delivering engaging marketing content. Over the years, our extensive experience in the retail industry has enabled us create innovative solutions that solve retail specific problems.
As part of our commitment to promoting innovation and optimizing the in -store marketing channels, we introduce to you our best innovation yet. Moojic TV, the most advanced network of centrally controlled digital displays that allows brands to interact with customers seamlessly over audio, video and mobile.
About Moojic TV
If you are looking to improve the ambiance of your retail outlet, restaurant, or even office reception, Moojic TV allows you to create a compelling atmosphere that increases your customers' awareness of your brand.
With this video content management solution, you can interact with your customers effectively by streamlining and scheduling the content you need to engage them. Some of the tasks you can perform include: 
Key Features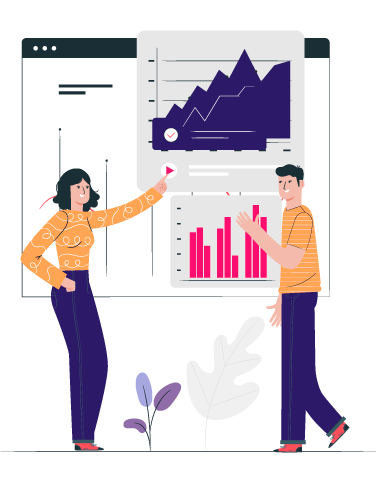 Benefits of Moojic TV
Your in-store screens are a window to your brand story. Moojic TV allows you to deliver the ideal marketing message to your target audience and some of the benefits of this strategy include:
High Impact
You can capture the attention of your target audience better than the static displays. In fact, digital display is said to capture 400% more attention than static channels.
Higher Satisfaction
You don't have to deal with customers complaining about waiting time if you have a digital display in your store. In fact, customers that interact with digital display report 46% higher satisfaction and 35% decrease in perceived wait time.
Increased Sales
It has been reported that brands typically experience an increase of 33% in sales after implementing in-store digital display.
Brand Recall
With digital display, it is often easier for customers to recall information displayed on the screen which increases brand awareness. It has been reported that the recall rate of digitally displayed information is 83%.
Impulse Purchase
One in five customers have been reported to have made an unplanned purchase as a result of the advertising seen on digital display ads.
Smart Signage Media Player
Do not have smart screens at your locations? Worry not. Power your business with our Moojic smart media player that can convert any screen into a smart screen to enable a digital signage solution. Our commercial grade media player is robust, compact, and capable of delivering a seamless digital signage experience across your displays 24/7 all at an affordable cost.
Commercial grade components for commercial requirements
Multiple RAM & storage options based on the use case
Wi-Fi & Ethernet Options are available
External antenna for a strong signal
Easy plug & play installation process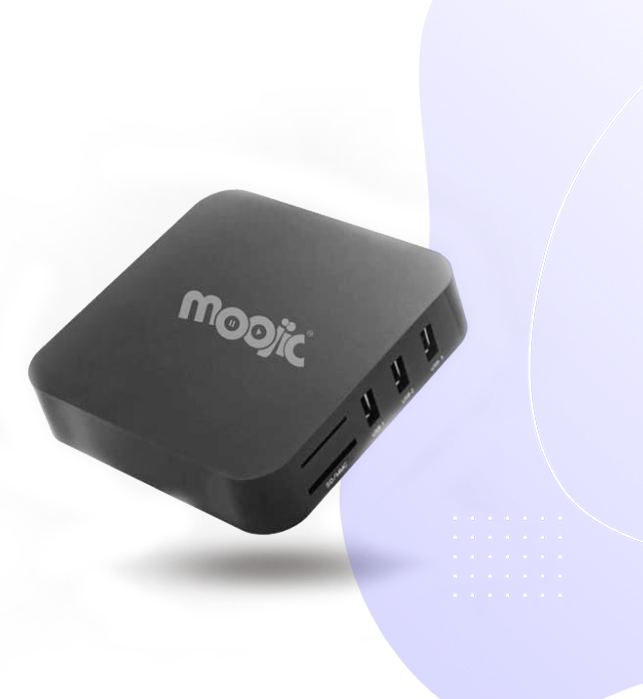 How digital signage can help boost your sales?
Digital signages helps with increased recall and retention rate. The recall rate of digitally delivered information is 83%.
Influence purchasing decisions by leveraging dynamic signage content that a traditional static advertisement cannot compete with.
Enables new avenue of customer engagement with ingerations with various platforms and tools to create an engaging shopping experience.
Gives your business an additional revenue stream with cross branding promotions and upsell opportunities.