Slide Background
Experience The Power Of Interactive
Instore Radio
Moojic TV combines the power and relevance of in-store tv with the personalization
of digital marketing to improve brand awareness and drive salesof digital marketing to improve brand awareness and drive sales
Experience The Power Of Interactive
Instore Radio
Moojic instore radio combines the power of sound, technology & expertise to elevate your instore ambiance
with a world class experience by delivering the right sonic identity.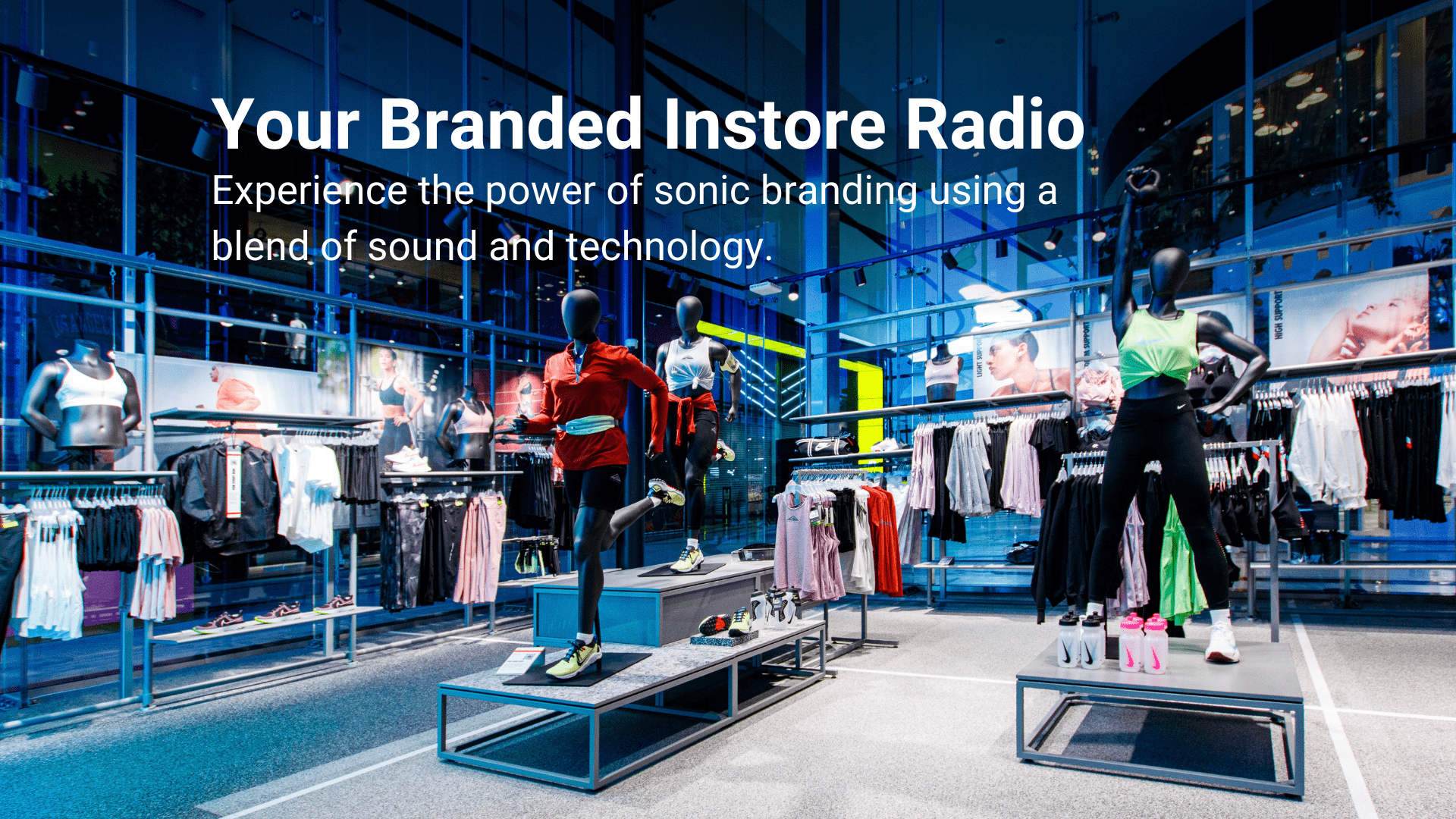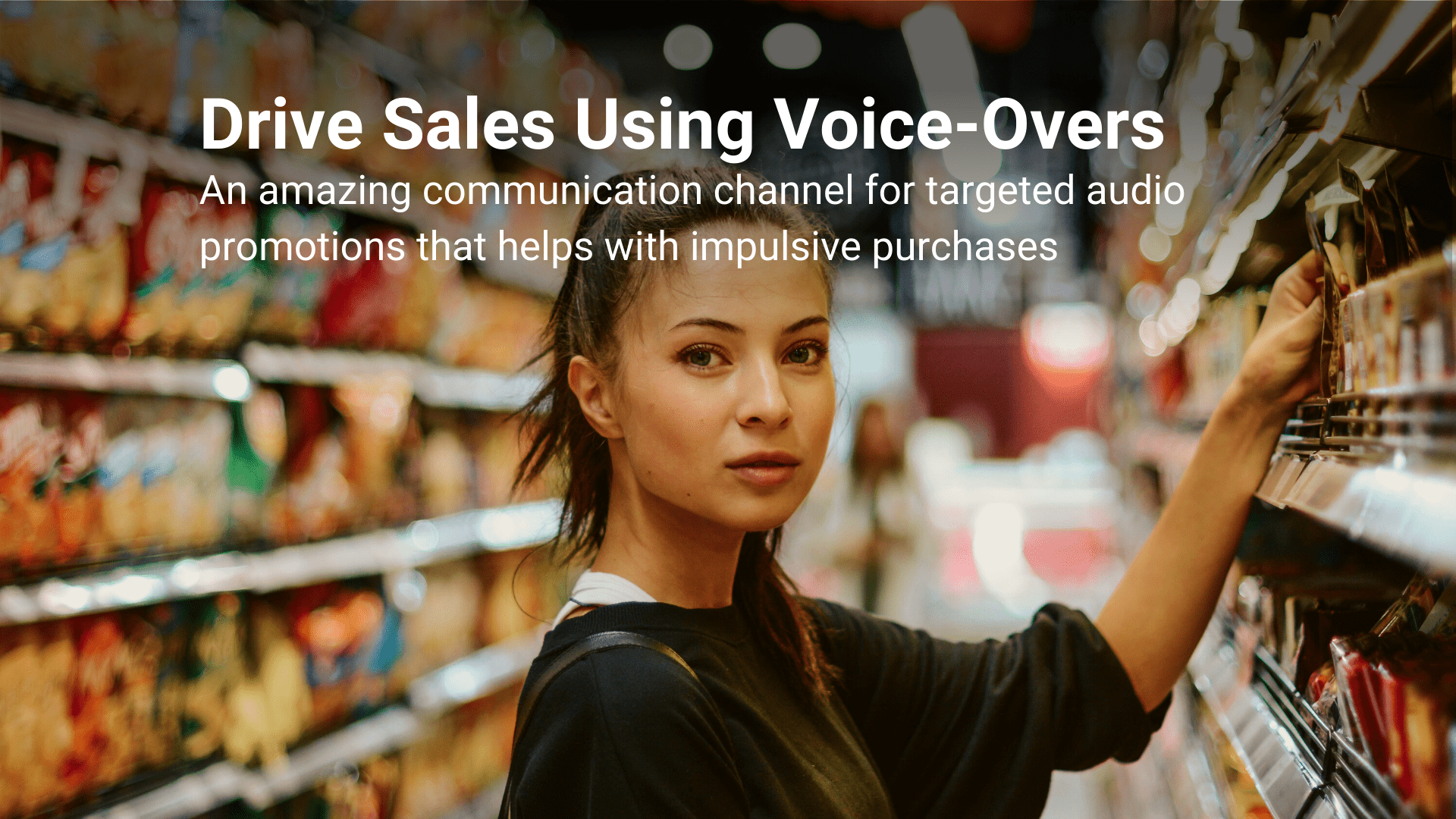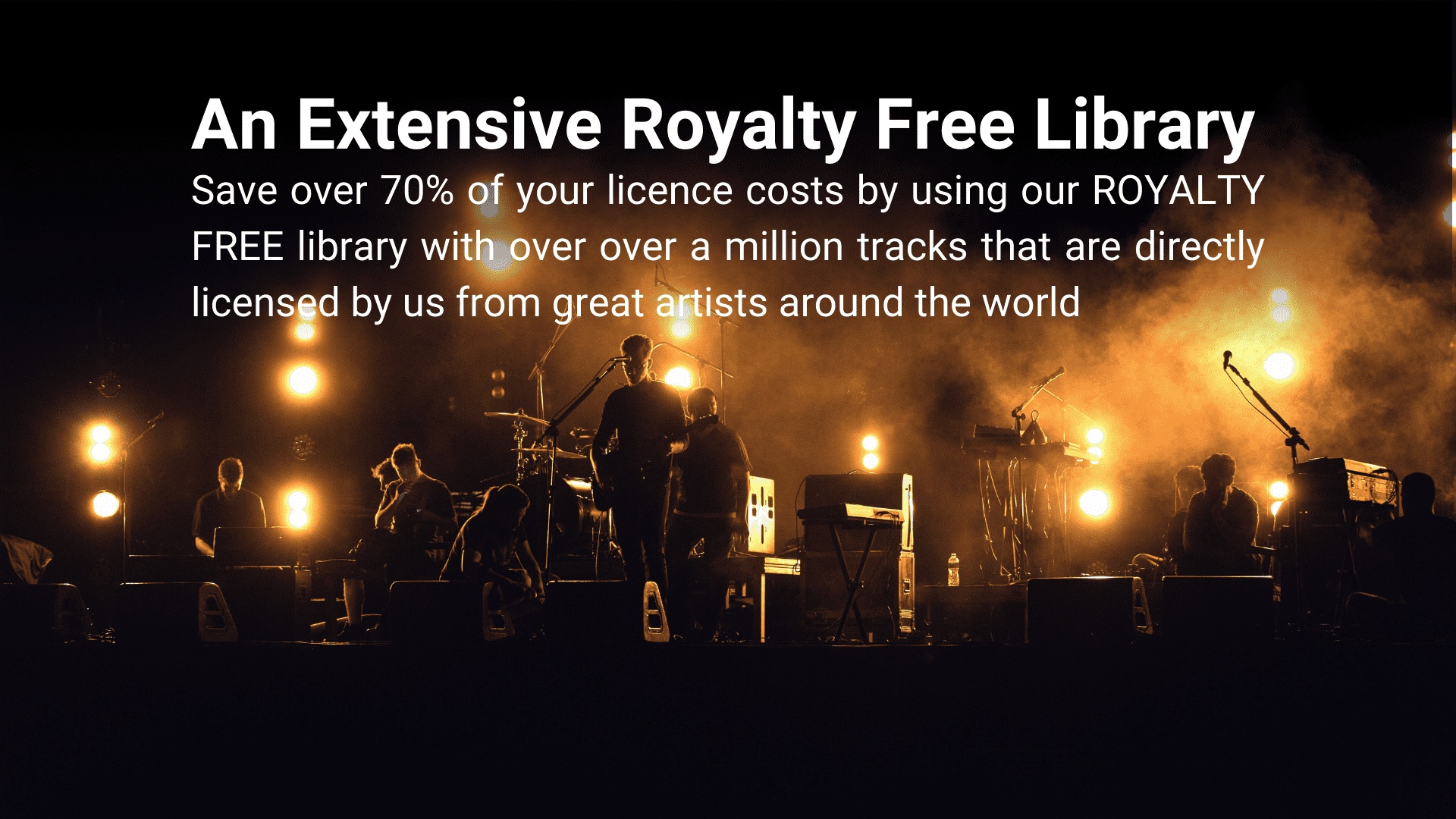 Interactive In-store Radio
With a strong footprint in over 12 countries & 20000 locations, Moojic has been managing the in-store radio experience for retail, hospitality, fitness, healthcare, automotive, and more for almost a decade now. We help create the right sonic experience for your customers using our world-class technology platform. Right from creating a sonic identity, content curation to licensing rights, the service uses our proprietary technology to provide a centralized dashboard with live reporting for seamless content distribution.
With an expert team of music curators, robust technology, and reliable support, Moojic has been the preferred choice for brands looking to utilize in-store radio service to maximize their customer engagement and consider our offering to be an integral aspect of their brand marketing and branding.
Features

Unique Differentiators

Brand Profiling
Our music consultants conduct an extensive brand study for your brand by physically visiting your stores to study the brand and target audience in-depth to design a sonic identity that reflects the right sound for your brand.

Internet who?
You don't need an active internet connection to play music as we don't stream music. Our technology ensures that your stores have uninterrupted music regardless of the internet connection or speed.

Proof of Play
With our dashboard, You can listen to the songs playing at your stores in real-time. At any point, you have better control over what get's played across your stores.

Jukebox Shuffle
Experience a new listening experience every day with our jukebox shuffle. Our algorithm shuffles the playlist every day to offer your customers an all-new experience every time they walk in. Isn't that cool?

Central Lock
Our central software lock restricts your stores from playing music from other sources which not only affect your brand's identity but also creates legal hassles due to copyright laws. With a central lock, we offer foolproof protection. Goodbye to copyright notices.

Automation Engine
The software is fully automated to function with zero staff intervention. Right from turning the music on to pulling updates, We leave it all to our hero – The automation engine.

Offline Alerts
System alerts are triggered to our support and brand managers every time your store goes offline for a specific period. We monitor these alerts to ensure your store is up and running continuously.

Reports
Right from online/offline status, playlist updates, voice-over updates, and proof of play, we have a report for all aspects of your Instore radio.
Let Your Customers Engage With Brand Music
Digital Jukebox
The age-old jukebox now with a modern touch! Moojic offers an innovative, new-age, digital jukebox solution for your customers to request songs from their smartphones and listen to their favorite songs while they shop or dine at your location.
By simply scanning a QR code, Your customers can access the pre-approved list of songs on their smartphone and request any song and listen to them play in the location within minutes. It's that simple!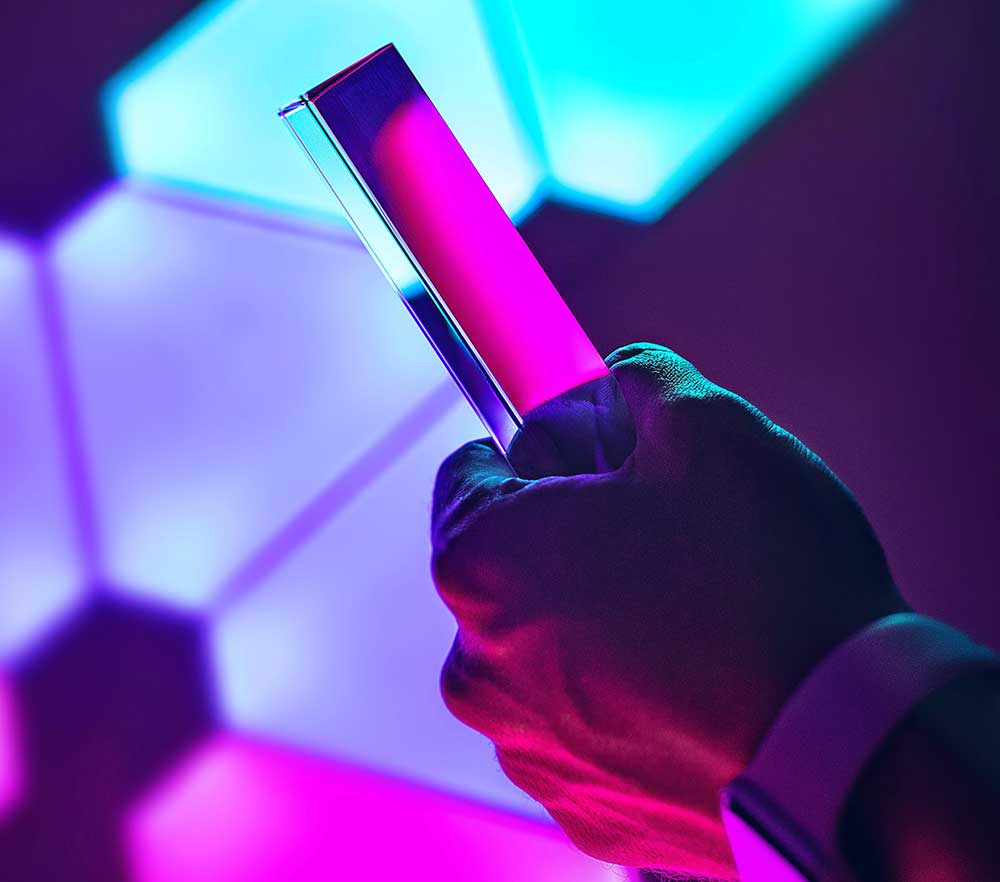 How Does It Work?




Scan
Customers can access the jukebox platform by simply scanning a QR code

Request
Customers can browse through the list of pre-approved tracks and request their favorite tracks.

Enjoy
Customers can enjoy their favorite music while they shop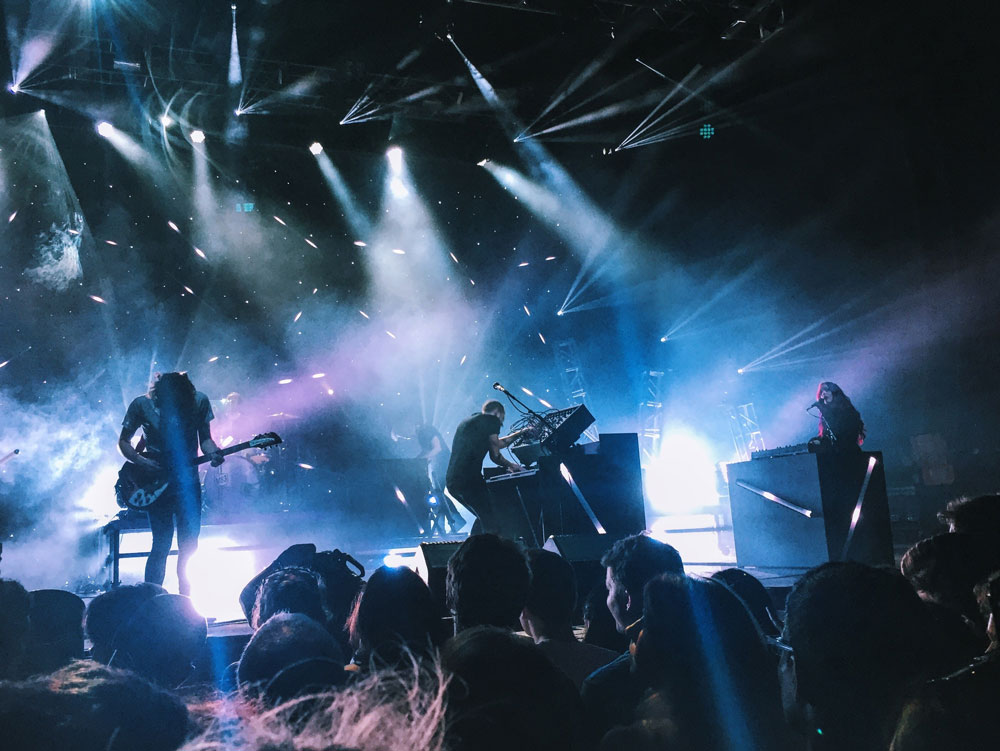 Save over 70% costs on music licenses
Extensive Royalty Free Music Library
With over 1 million tracks spanning a wide range of genres, Moojic's royalty free library eliminates the need for any additional music licenses. The tracks are licensed directly from talented and professional artists across the globe that are of international standards. Our royalty free music is just what you need if you are looking to offer a unique music experience to our customers and also save over 70% costs on music licensing.
Over 1 million tracks available
Pre cleared for all required licenses
Save over 70% on license costs.
Royalty-free certificates for all your stores
Are you optimizing your In-store radio?
We have a secret formula for you. Easy and proven! Watch to know more.
Get your sonic identity and content from experienced curators & creators
Ensure your store music plays consistently regardless of your internet
Communicate with your customers with interactive offers across stores
Control and monitor your in-store activities real-time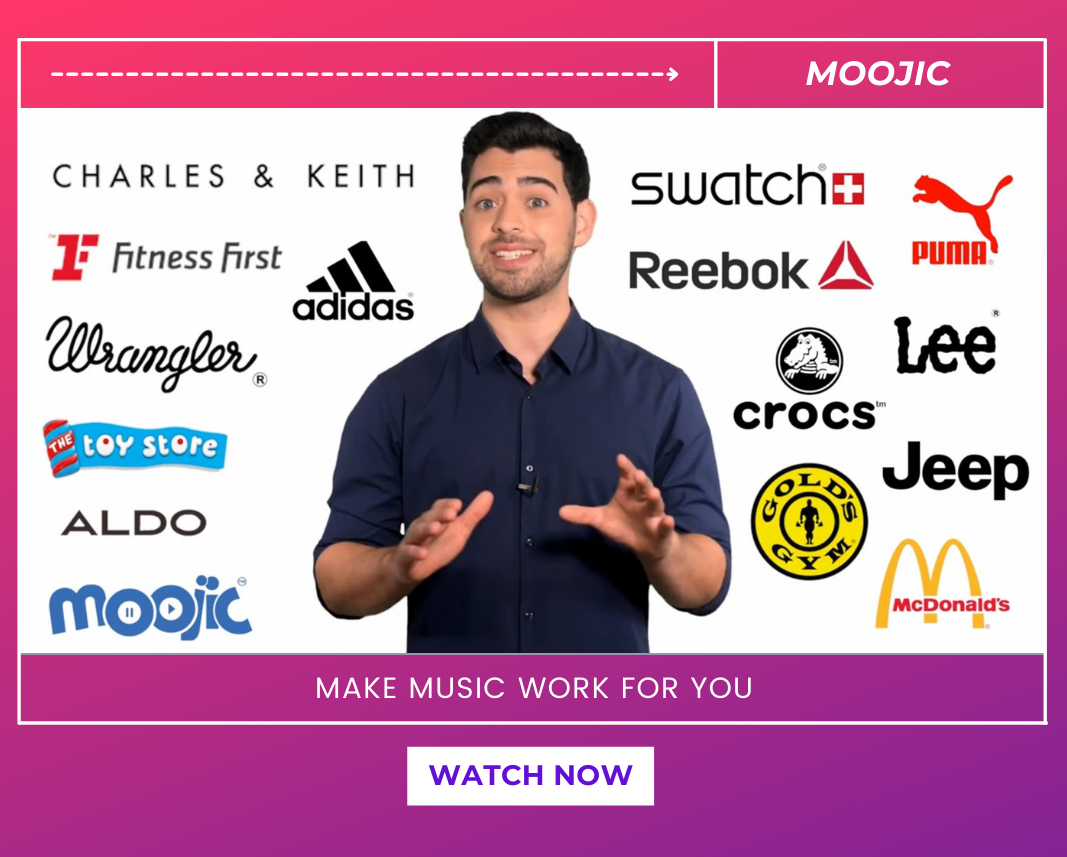 How In-store radio can help increase your sales?
Sound impacts customers, physiologically, psychologically, cognitively & behaviorally. Moojic in-store radio tops each of these factors to give your customers the right experience while they step in.
Instore audio advertising has proven to be the most effective way of driving better sales during an offer or product promotion.
Save your bandwidth for other marketing activities. While we take care of your audio marketing end-to-end, from ideation to execution for targeted promotion.
Instore radio helps with a visible increase in footfall, a substantial increase in the duration of stay per visit, An incremental change in response during brand promotions, An increased number of repeated customers, and a livelier staff.